It's not just the women who love to be fashionable. Men in the recent times have recently become extremely fashion conscious. Check out what's in trend!
Coats Redefined
Suede coats and jackets have received a comeback this season. Light weight coat in icy blue or mint green is very much in news. You can team it up with a check shirt to complete the semi-formal look.
Source from Google
Cuban Collar
The fashion that ruled in the 1950's has received a comeback with shirts having Cuban collars which are perfect to give a retro look. If you love experimenting try a shirt with abstract patterns.
Baggy Trousers
Do you remember those loose trousers? Gone are the days for skin fit trousers. With a slouchy cut they are back in trend with a bang. This season they come in attractive shades like tangerine or even forest green.
Source from Google
Go for Animal/Floral Prints
Floral and animal prints in silk are extremely popular. Pyjama trousers, silk shirts and even full suits are very much in fashion.
Source from Google
New Look In Jeans
This season ripped and washed look is very much in fashion. Whatever the color is, a patched look will lend a bold look for sure.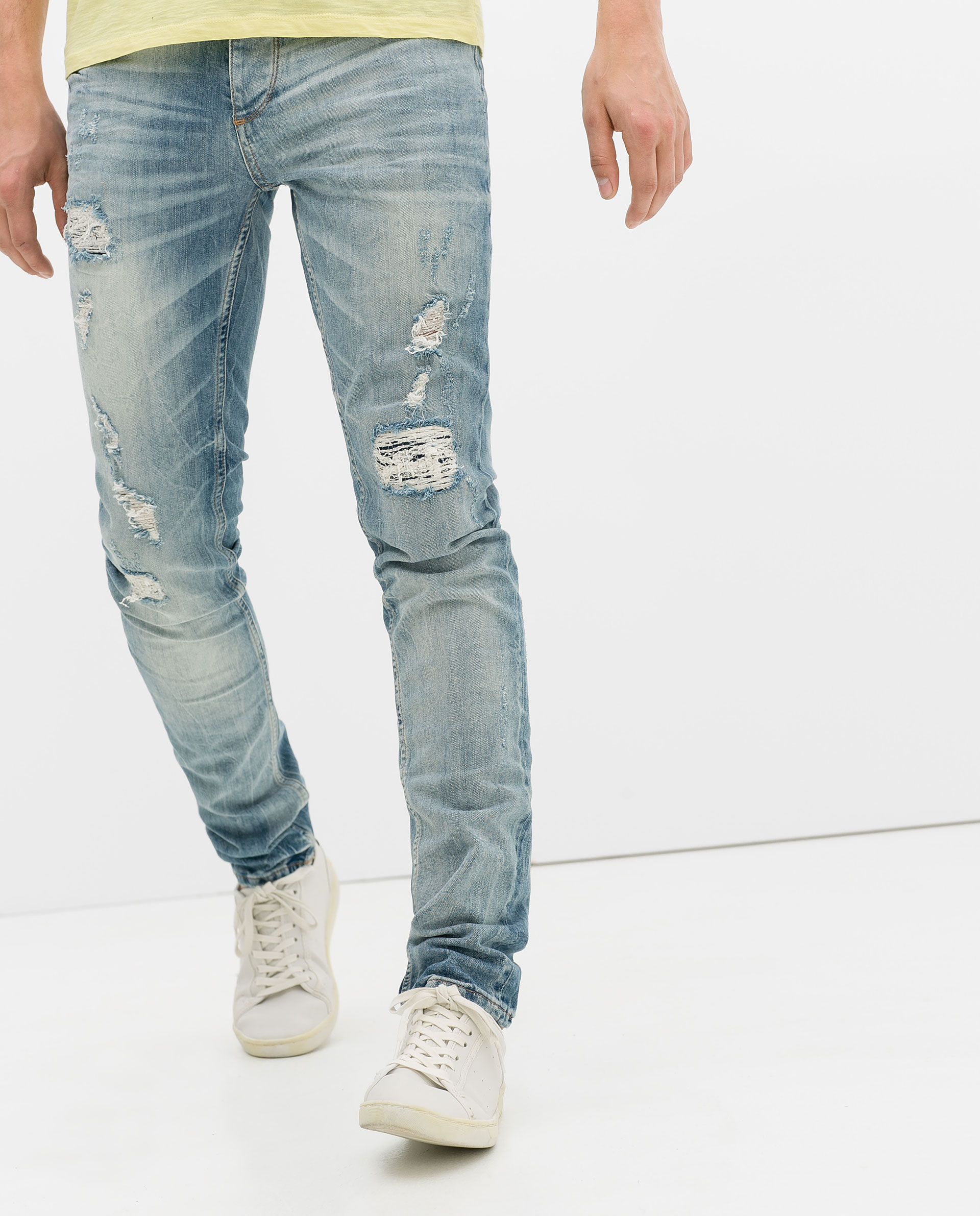 Source from Google
Chinos In a New Look
Chinos provide a cool and funky look. Thanks to the funky shades that are very much in this season. A chino in papaya pink, dark red, light grey, Casablanca blue and military green is raging fashion news.
Source from Google
Colors That Are Trending
White continues to be an all time favorite and different shades of green along with hints of pink are in fashion. Varying shades of grey should be worn to create an unusual look. Check out what's hot in Sasya, the ultimate and the best store for men's wear.
Whatever you might choose to wear, it's not necessary to follow the trends blindly. Look handsome and feel comfortable by putting up a smart look.